New release adding WeTek Core unofficial support
The Lunar new year is coming. It's time for a minor release.
Changelog
System updates
Upgrade/Downgrade from the GUI implemented
RetroArch updated to 1.3
Scanning duplicate bug fixed
Fix DualShock 4 support on Generic, C1, RPi1/2, Wtk
Reboot menu entry added
Joypad configs updated, with support for the latest 8bitdo firmware
Snes9x playlist association fixed on the generic images
Emulators updates
Handy (Atari Lynx) compatibility with no-intro ROMs fixed
Mednafen PSX updated, with support for enhanced resolutions
beetle-ngp added to every builds
ARM bugfix for FUSE
Genesis Plus GX updated
o2em packged and added to every builds
mame2003 updated
FBA updated with new options
cap32 packaged
PCSX Rearmed updated
Mupen64plus updated
Virtualjaguar updated
Unofficial support for the WeTek Core
I've merged the patches from OpenELEC 6 to add support for the new box from WeTek.
I have not been able to try the image myself on the hardware, but some users reported it working very well, with no major issues (unlike the WeTek Play).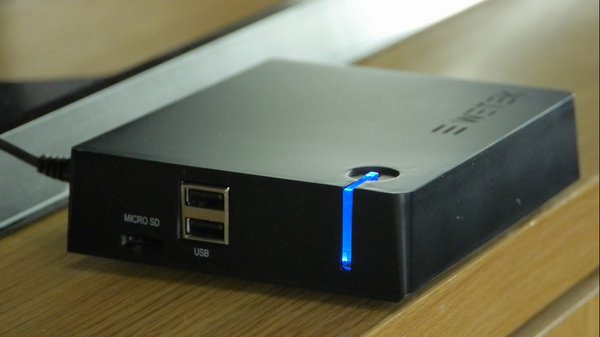 The builds are available for download in our development builds.
I keep in touch with the WeTek team on Twitter. I may ask them to send a free sample so that we can start supporting this officially.
Future plans
We received a Pine64, from the Pine64 team.
We received an Odroid-C2 from the Hardkernel team.
We should receive some UDOO Quad too, from the UDOO team.
I'm working hard on improving scanning, boxarts, and game metadata. You will love the next release :)
Thanks a lot to the great community, contributors, and partners for your support!